---
Estimates are normally given before commencement of treatment, dependent on complexity and time involved.
The practice accepts both cheques and major credit and debit cards.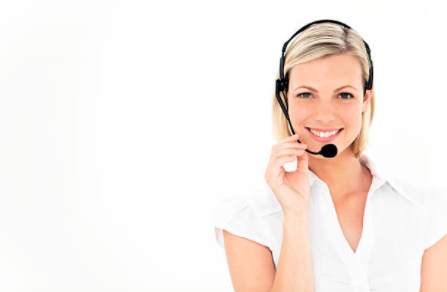 Appointments
Consultation: Generally 30 minutes, longer if several teeth involved. Report provided to both referring dentist and patient. May include a cone beam CT scan.
Diagnostic cone beam CT only: 10 minutes
Conventional single visit root canal therapy: 2 – 4 hours
Conventional multiple visit root canal therapy: 2 – 4 appointments, generally a week apart of approximately 90 minutes duration
Endodontic Surgery/apicectomy 2 – 4 hours plus 15 minutes for post-operative suture removal 72 hours later
Review: Generally 30 minutes
Both oral and intravenous sedation can be arranged as necessary with particularly anxious patients.
Intravenous sedation is always carried out with the assistance of a consultant anaesthetist
Sedation
For straightforward procedures where the patient is merely anxious we can provide oral sedation in a liquid form which allows you to relax and possibly sleep through treatment and awake afterwards with little memory of the session. The effect should quickly dissipate and the strength will be controlled dependent on height, weight and medical considerations but it is necessary for someone to escort you home afterwards and obviously one can not drive nor consume alcohol for 24hrs. For those with certain medical conditions and profound anxiety intravenous sedation can be provided with the assistance of a specialist anaesthetist and who would be in attendance throughout the procedure. This would be invoiced separately.

Insurance
Claims can be made with some dental insurance companies but there may be exclusions such as PPP or BUPA, as medical policies do not usually cover dental treatment. Please check your policy.

Cancellation
24 hours notice is normally required for cancellation of a treatment session.
Failure to comply will usually incur a charge of at least £150, depending on the time scheduled.
Referrals
The practice is dedicated to providing endodontic therapy of the highest standard and we have considerable experience in retaining even the most compromised and previously inadequately root treated teeth.Our diagnostic potential has been significantly increased with the use of the cone beam CT scanner and copies of the images can be forwarded with proformas containing all relevant clinical details on completion of treatment.I am happy to see patients for consultation if the periodontal or restorative condition is an issue and will only instigate treatment if you, the patient and I are satisfied with the possible prognosis.I routinely carry out apicectomies and complicated re-treatments and am available to discuss any referral.Previous radiographs and details of clinical history are always helpful for comparision but not essential.I and my staff are available to answer enquiries and can be contacted by phone or email.
Frequently Asked Questions
1
Why can my own dentist not carry out this "root canal work?"
All dentists are trained to undertake root canal work and some are perfectly capable of doing so to a high standard. Others are not comfortable with the possible complications and lack the appropriate expertise and equipment to achieve the best results, so prefer to refer to a recognised specialist. In particular, if the tooth has been root treated before and inadequacies have become apparent, dentists may seek the assistance of a specialist.
We can only offer an approximate time schedule until we have investigated the tooth ourselves but in general, a vital tooth, ie: one that has not been root treated before, should require less time but factors such as the number and calcification of the canals and the restorative status will influence the time we require. For anterior and premolar teeth, expect 2 to 3.5 hours of treatment in either single or multiple appointments. For complex molars, multiple appointments will be required and the time involved may be up to 4.5 hours. A consultation and scan appointment will generally last up to 1 hour.
3
What is an apicectomy/root canal surgery?
There are situations where it is preferable not to disturb the coronal restoration or it is not possible to renegotiate the root canal system and the problem should be addressed from the root end upwards. This is achieved surgically through the elevation of a small flap of gum tissue and consequent exposure of the root tips.
4
Would it not be simpler to extract the tooth rather than spend all this time and effort?
Each patient will have a varied dental history and dentition and in some cases, given the cost and limited prognosis for restoring the tooth after root canal therapy, we will recommend extraction and replacement either with a bridge restoration or implant. If however, a particular tooth is vital to your overall dentition or occlusion, we believe it is worthwhile to endeavour to preserve it. For some patients, retention of natural teeth is always their first choice. We will discuss your personal options and dental status until you feel confident to make the choice appropriate for you.
5
Can treatment be completed in a single session?
If there is evidence of active infection in your tooth or the potential for a flare up, it is always advisable not to complete treatment in a single appointment. If however the tooth has a viable blood supply and is not infected, we may well offer to complete treatment in a single session.
6
Is root canal therapy preferable to an implant?
The choice will again depend on the balance of your dentition and the quality of the remaining tooth structure of the teeth involved. A natural tooth provides a better degree of function and movement than the more vulnerable and static implant and whilst implants may offer a lifespan of twenty years and may well be the only option in your case, they do depend on the quality of the bone into which they are placed and in many cases prolonged infection will have compromised the required bone levels and eliminate an implant from your restorative options.
7
Why do I need a new crown after root canal therapy?
Root treated teeth have had their nerves removed and as a non-vital tooth may be considered slightly more prone to fracture so in some cases, it is deemed preferable to restore the remaining tooth structure with a well-fitting crown to guarantee the best prognosis. In some cases, it is sufficient to merely restore the access cavity like a normal filling and simply keep the tooth under review.
8
Why can you not access the tooth through the current crown?
Depending on the quality and age of the crown, it may be damaged irrevocably by the creation of an access cavity so a root canal treatment may be facilitated by the prior placement of a provisional crown and when therapy is deemed successful, a fully protective coronal restoration can be constructed.